MEMBERSHIP
CHAIR | MARK ECKHOFF
The Long Lake Association mission is to protect the water and habitat of Long, Ruth, and Mickey Lakes and is funded through the voluntary contributions of residents with a riparian interest in those lakes.  There is a board that is elected by members to look after the interests of these lakes. That is accomplished by executing on action plans developed to protect the environment and water quality. When successful, fishing is great, boating is fun, birdwatching is amazing, and lake life just couldn't be better. This is the purpose of the Long Lake Association. There are many volunteers that help carry out this mission and there are many members that gladly pay only $35 each year to finance this stewardship. Please continue supporting LLA by becoming a member, joining the board, volunteering, or just following the website or Facebook page. You'll be amazed at what you see and how good you feel knowing that your effort is protecting the beauty of Long, Mickey, and Ruth Lakes for your next generation of families.
BECOME A MEMBER
Membership is open to anyone interested in protecting, preserving and continually improving Long, Mickey, and Ruth Lakes for current and future generations.
We encourage you to join today!
To become a member click the link to the right to download the current membership form.
Mail the completed form with your membership dues to:
Long Lake Association, Inc.
P.O. Box 257
Interlochen, Michigan 49643-0257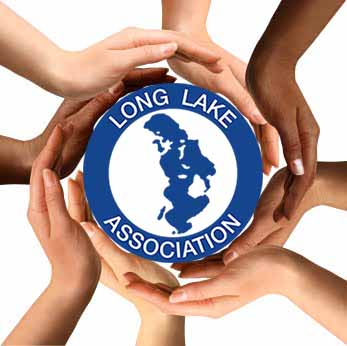 MEMBER BENEFITS
Voting privileges for active members for election of the Board of Directors and on matters that come before the membership at the annual meeting or any special meeting
Participate with the LLA in it's endeavor to maintain the lakes in their pristine condition
Join with other LLA Members as the Association interacts in fiscal, economic and civil matters such as taxation, zoning, developments affecting property rights, pending legislation, law enforcement, etc.
Keeps property values up
SIGN UP FOR ENEWS!
Occasionally we have the need to communicate with you and would like your permission to send you emails.  We don't share your email with third parties.  Although infrequent it is helpful to let you know timely items that are happening with the Long Lake Membership and happenings on the the lake such as:
Eurasian Watermilfoil Treatment Dates
Welcome Back and Annual Meeting Dates
Fireworks on Long Lake
Water Safety Issues
Invasive Species Notification
Fishing and Wildlife Issues