Here are two learning activities available online while you are practicing social distancing:
MI Shoreland Stewards Program: Are you a steward? Are you sure? Protecting a lake is more than picking up pet waste and not using phosphorus based fertilizer. Find out how to use the online survey to assess your property, receive general recommendations for improvements and what kind of resources there are to help engage your lake community in participating as well. Presented by Julia Kirkwood, EGLE Water Resources Division: Nonpoint Source Program.
Topic: Are You a Steward?
Time: Apr 3, 2020 01:00 PM Eastern Time
Join Zoom Meeting: https://zoom.us/j/825703392
Learn How Runoff Affects Rivers, join Ralph Reznick an engineer with EGLE's Nonpoint Source Program for a talk about our rivers – what goes into them and how we can keep river water clean.
Topic: How Runoff Affects Rivers
Time: Apr 10, 2020 01:00 PM Eastern Time
Join Zoom Meeting: https://zoom.us/j/270956165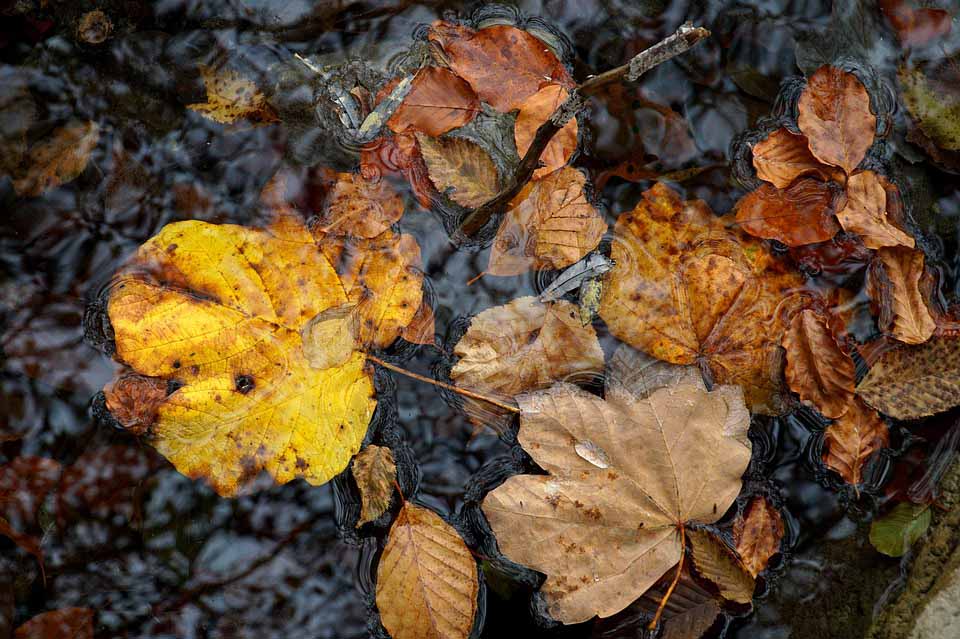 PLEASE DO NOT RAKE LEAVES INTO THE LAKE
As you're wrapping up your fall yard work, please remember to rake or blow your leaves away from the lake and not into it. It is inevitable that some leaves will naturally fall into the lake, however, an abundance of decomposing leaves will increase the nutrient levels in the lake which can lead to algae blooms and greater aquatic weed growth near your property. As an overabundance of algae and weeds die, they decay, causing bacteria to use up the oxygen in the water. This can kill fish and other aquatic life.
It is best to rake leaves away from the lake for pickup or even compost them in your yard.
Please share this information with neighbors and lawn maintenance services who may not know the negative effect that raking leaves into the lake can have.
Flushing the Future – The Challenge of Failing Septic Systems
The premiere showing at the Leelanau Clean Water Symposium. In this 16-minute documentary, we talk with nationally recognized wastewater experts, human health professionals and policy experts to discover the water quality risks posed by failing and broken septic system.
Joe VanderMeulen, M.S., Ph.D.
Science Journalism / Videography
naturechange.org
2020 LLA MEETING SCHEDULE
Board meetings are open to the membership for public comment at the beginning of the meeting.  Please contact a board member if you wish to be put on the agenda.  Board meetings begin at 5:30 pm.
MAY 13 | Kensington Church
JUNE 1 | Annual Back to Paradise – Boones Long Lake Inn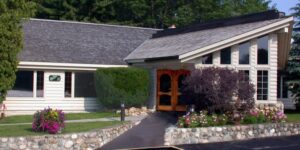 JOIN THE LONG LAKE ASSOCIATION
LLA 's only source of annual income is from the membership dues that our residents and families contribute.  These funds allow us to operate as a not for profit organization and provide operating funds for the Board to direct to projects and programs that are in the best environmental interest of Long, Mickey, and Ruth Lakes. Joining and Membership Renewal is easy!
Just click the button below labeled  JOIN LLA TODAY!  Your payment can be made using PayPal or by credit card.  Or, if you receive your newsletter by US Mail, a membership envelope is included in the Spring issue.  If you have not become an LLA member yet, please consider doing so this year!  LLA Membership is open to all interested parties.
Long Lake Association is 501c4 certified!

EURASIAN WATERMILFOIL WEED TREATMENT
Our Lake Management Committee will be treating various sites for Eurasian Watermilfoil on (date TBD 2020). Riparian homeowners will be notified directly if treatment is in front of their property. Please stay a safe distance from our treatment boats during treatment.
Thank you in advance!

THE MICHIGAN SHORELAND STEWARDS PROGRAM PROVIDES RECOGNITION FOR LAKEFRONT PROPERTY OWNERS WHO ARE PROTECTING INLAND LAKES THROUGH BEST MANAGEMENT PRACTICES ON THEIR PROPERTY. BECOME A MI SHORELAND STEWARD – FOR THE GOOD OF THE LAKE!